About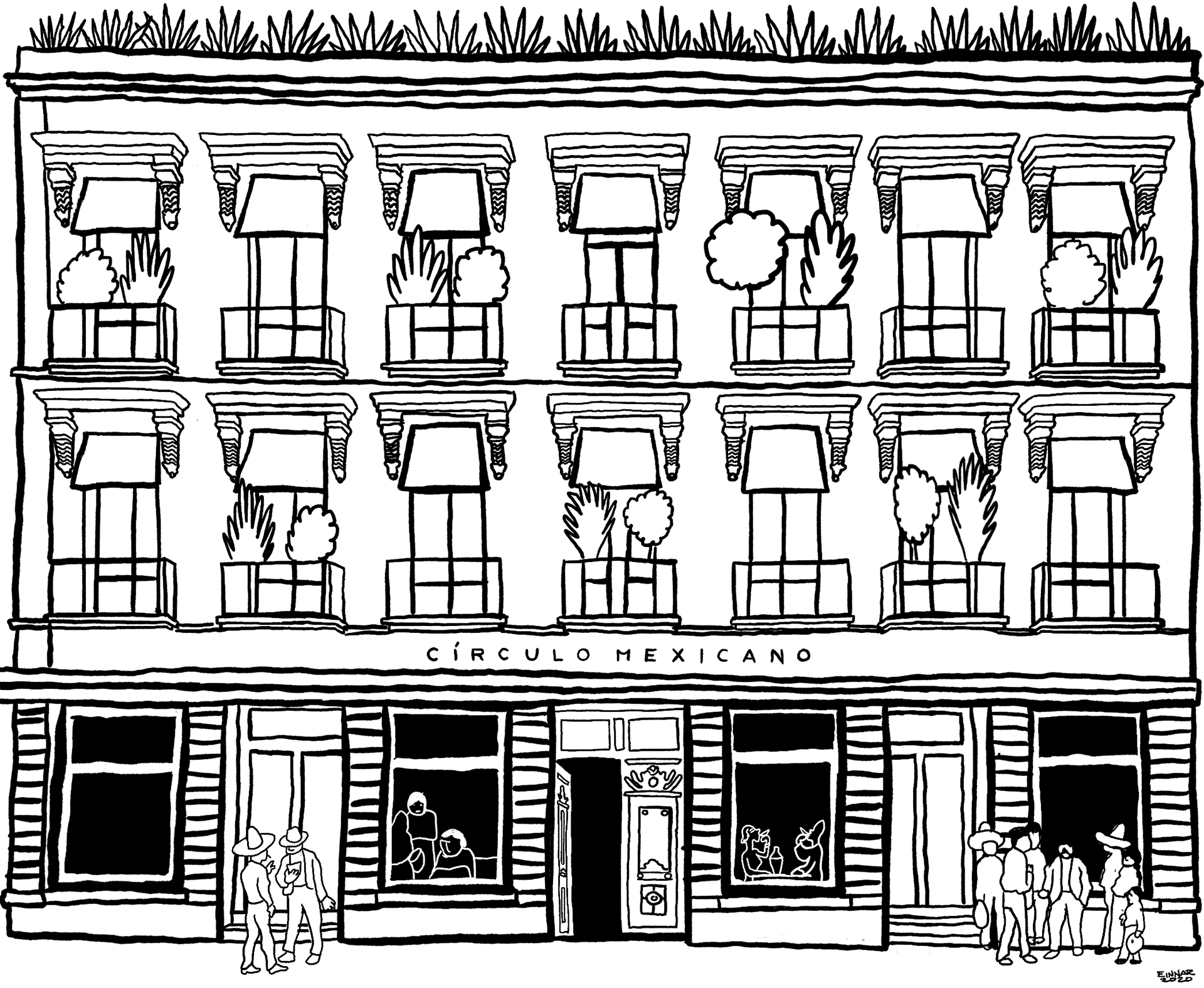 Located in the heart of Mexico City's downtown, where pre-hispanic ruins intersect with the National Palace and the first cathedral in the Americas. Círculo Mexicano brings together Grupo Habita's unique brand of hospitality with a selection of the Mexico's leading figures from the worlds of food, fashion and design – offering informed travelers a unique and authentic experience of contemporary Mexican culture.
Ambrosi | Etchegaray's architectural project reimagines the 19th century residential building as a modern marketplace on the ground floor with custom details that accentuate the original building's splendour.
The sophisticated boutique hotel on the second and third floors is both essential and luxurious. Minimal room interiors place an emphasis on premium materials and privacy. The rooms are characterized by their contemplative skylit patios and Shaker-inspired interiors.
ARCHITECTURE
Ambrosi | Etchegaray
INTERIORS
Ambrosi | Etchegaray, La Metropolitana, Carlos Couturier
BRANDING
Deduce
PHOTOGRAPHY
Sergio López, Alan Espinosa
ILUSTRATIONS
Einnar
Rooms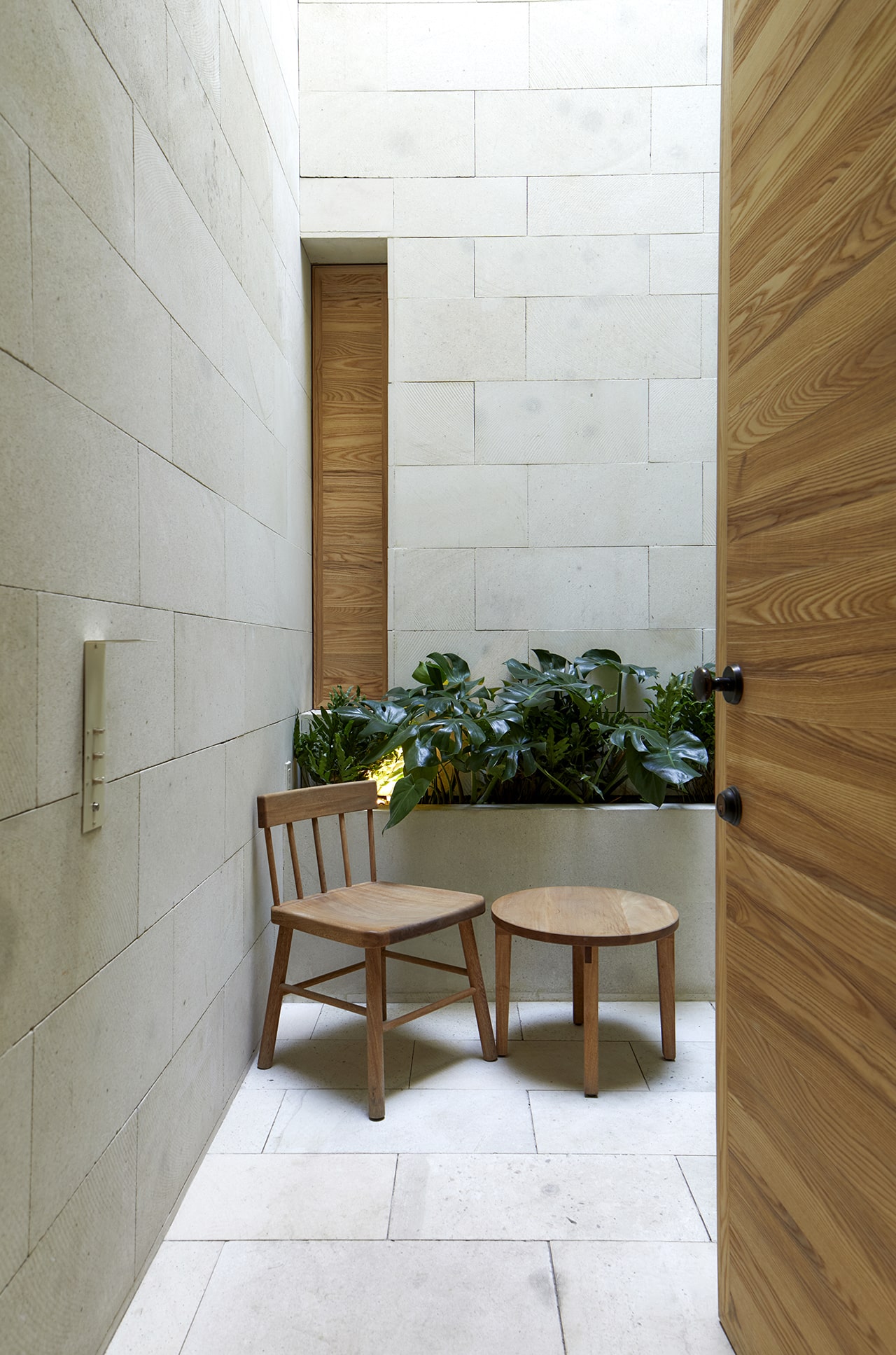 ROOMS & SUITES
Círculo Mexicano features twenty-five rooms that combine Shaker-inspired carpentry with the finest Mexican artisanal textiles.
Eighteen of the twenty-five rooms have their own skylit patio, while the others feature a balcony overlooking the Metropolitan Cathedral.
Rooms range from 20–75m² (65–246 Ft²) with a king-size bed as standard. The Top Suite boasts a freestanding bathtub, while all other guest rooms feature minimalistic rain showers.
AMENITIES
Free Wi-Fi, organic bathroom amenities, wireless speakers, rain shower fixtures and a safety box.
OUR SERVICES
Concierge, co-working space, valet parking, Barber Shop and bicycle rental.
COMEDOR MEXICANO
EL GUATEQUE EN EL CENTRO DEL CENTRO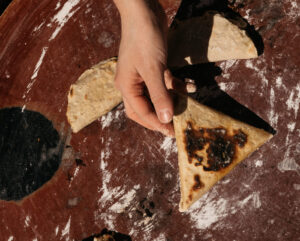 Comedor Mexicano, the new restaurant of Círculo Méxicano, arises from inviting our customers to live the experience of eating at home with a menu of local and seasonal ingredients from different states of the republic.
Sunday – Wednesday: 12:00PM – 11:00PM
Thursday – Saturday: 12:00PM – 12:00AM
Reservations: +52 55 9689 0543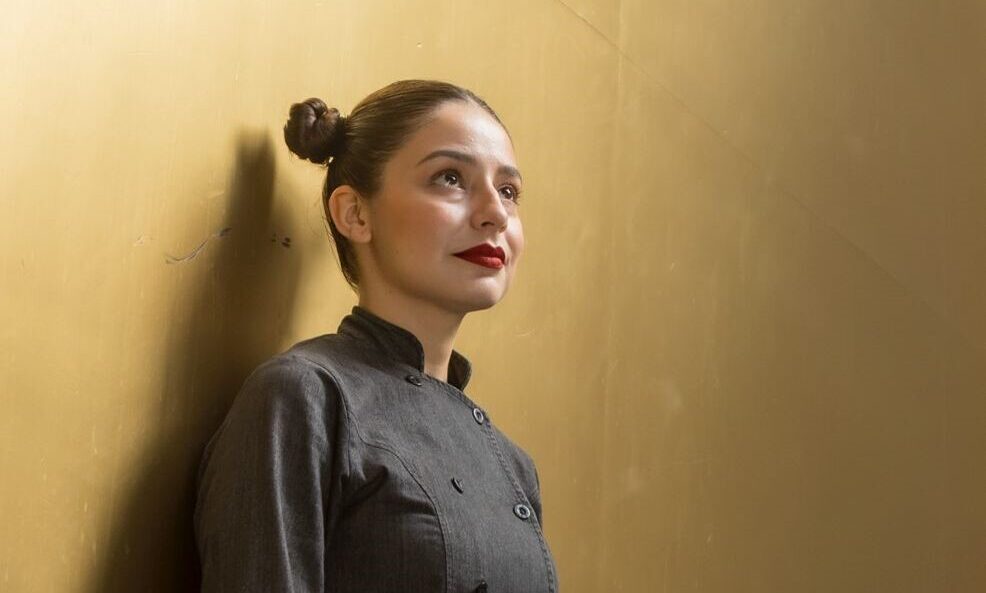 Chef Enid Velez was born in Tamaulipas, the land of crabs and fishing ports. She grew up between Coatzacoalcos and Villahermosa,  surrounded by local produce and home cooking.
A culinary nomad from the beginning, she began her professional career under the guidance of Carlos Galán and Alejandro Ruiz. She immersed herself in Oaxacan culture and cuisine. In her culinary journey, she settled in Tequisquiapan to manage two culinary concepts within a cheese and wine cellar.
She is currently the Chef in charge at Círculo Mexicano, where she develops a culinary proposal where each state's local and seasonal ingredients make the travel experience unique, giving diners the flavors of the country in a single table: a table at home.
ROOFTOP TERRACE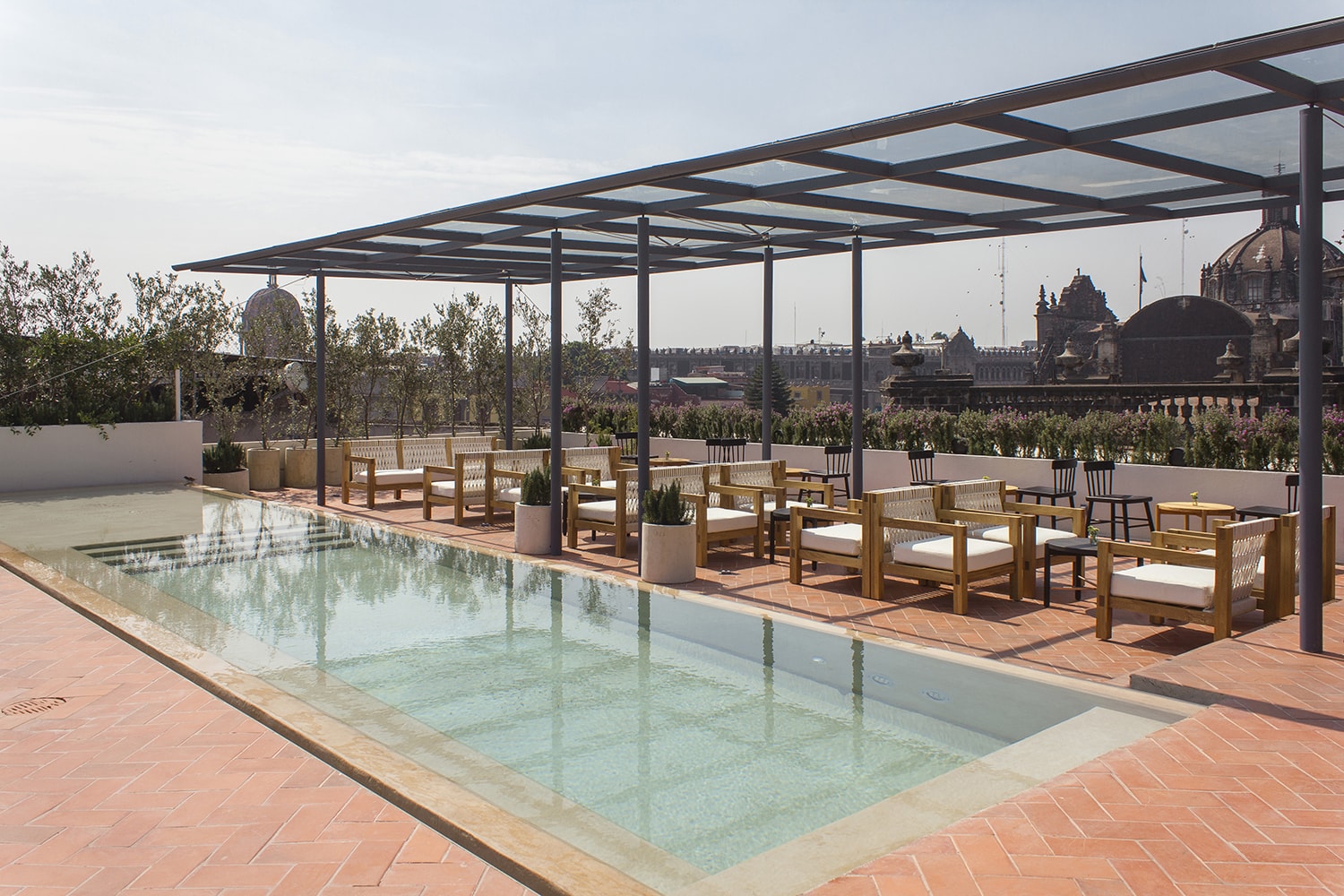 The rooftop terrace – a Grupo Habita staple – complete with a swimming pool, and restaurant COMEDOR MEXICANO provides spectacular views of the capital's Metropolitan Cathedral, National Palace, Templo Mayor, and Torre Latinoamericana making it one of the most attractive meeting points in the city. Guests can enjoy a selection of organic wines, traditional mezcals, freshly made fruit-infused waters, and juices from the bar which also serves a selection of snacks and side dishes cooked on an open Comal.
Reservations: +52 55 9689 0543
PRIVATE EVENTS
Celebrate at the heart of Mexico City! Indulge in our spectacular rooftop views while enjoying some of the best food and drink the city has to offer.
An ideal venue for private cocktail parties, meetings, get-togethers, company parties, brunches, and private dinners; Círculo Mexicano offers a unique event setting.
All of our food and drinks are created in-house by our culinary and beverage team.
Contact us to learn more about our availability and menus.
Inquiries: +52 55 9689 0543
NEIGHBORHOOD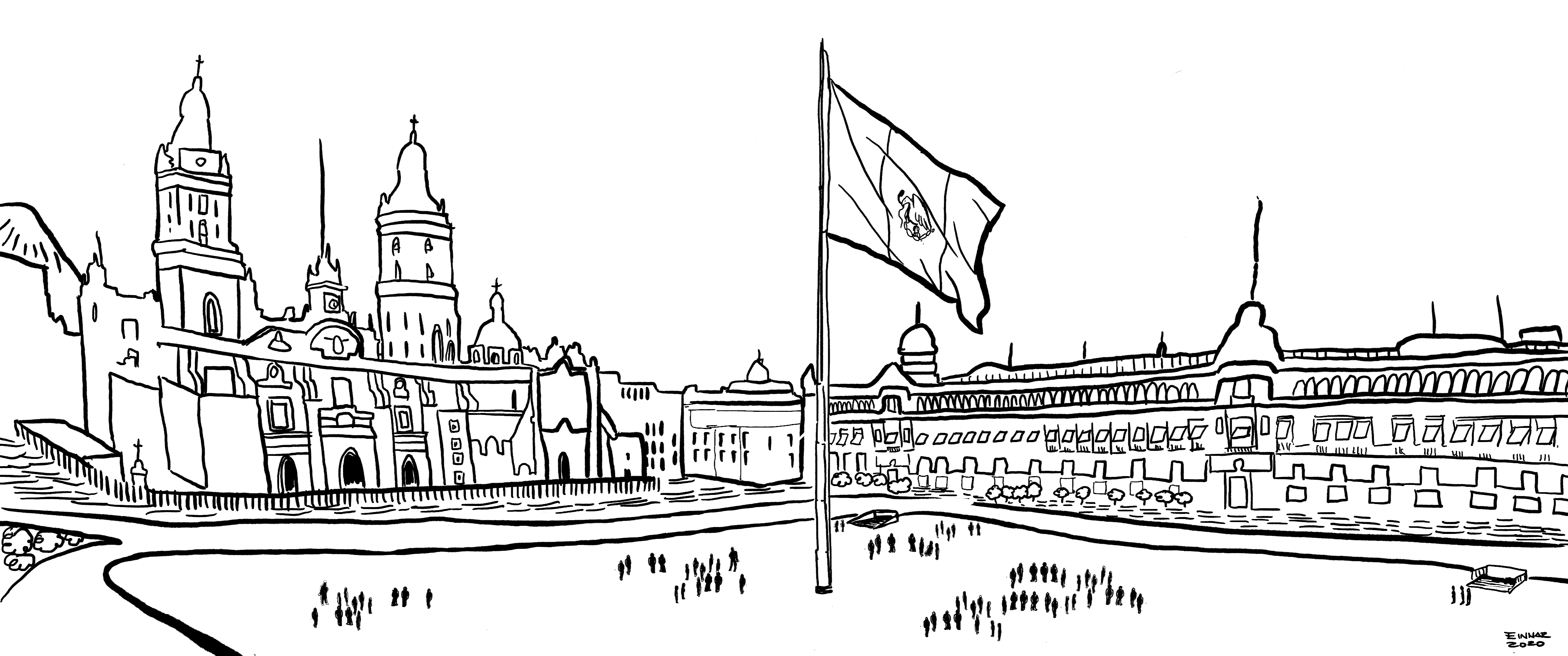 A giant flag declares that this is the center of the city. The center of the country. The center of the Aztec universe.
The "Centro Histórico" expands from the Zócalo – the largest plaza in Latin America, which is home the oldest and biggest cathedral in Mexico, The Metropolitan Cathedral built with ruins from and on top of the Aztec Templo Mayor. Adjacent to them is the center of political power – The National Palace famous for the September 15th celebrations and awe-inspiring Diego Rivera murals.
Unique in so many ways, "El Centro" has to be experienced firsthand to feel its electricity. This is the only place in the city where all cultures and classes overlap. The vibrant and bustling streets start to give you an idea of city's twenty million-plus population. A trip to the top of the Torre Latinoamericana will help you understand the size of this ancient city and to catch a glimpse of the majestic volcanoes that surround it.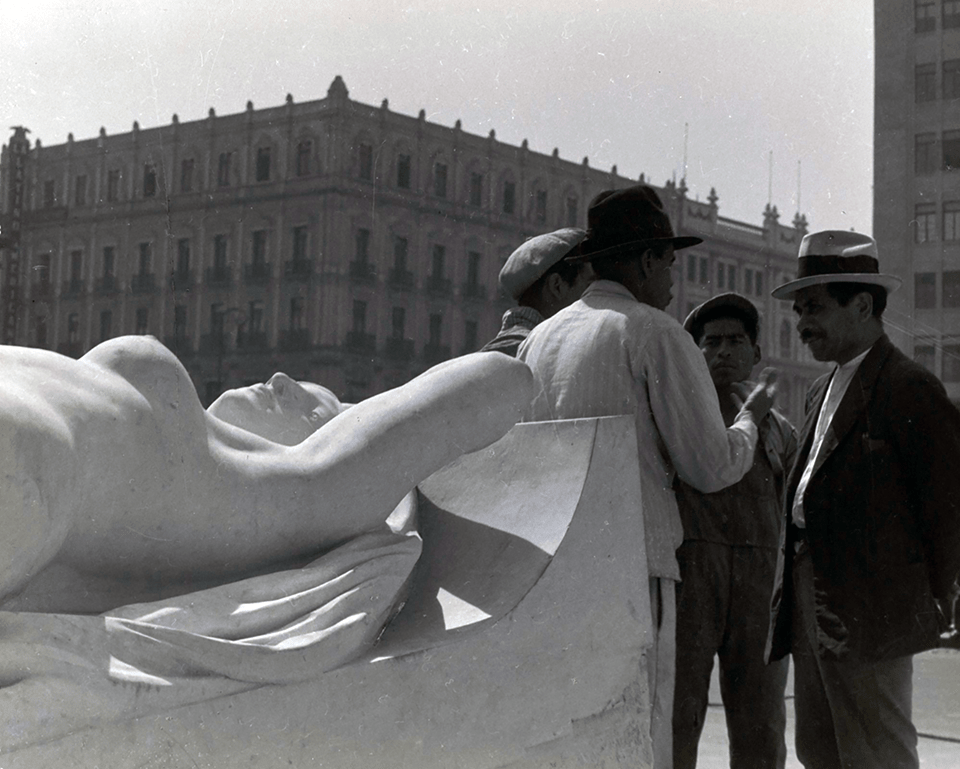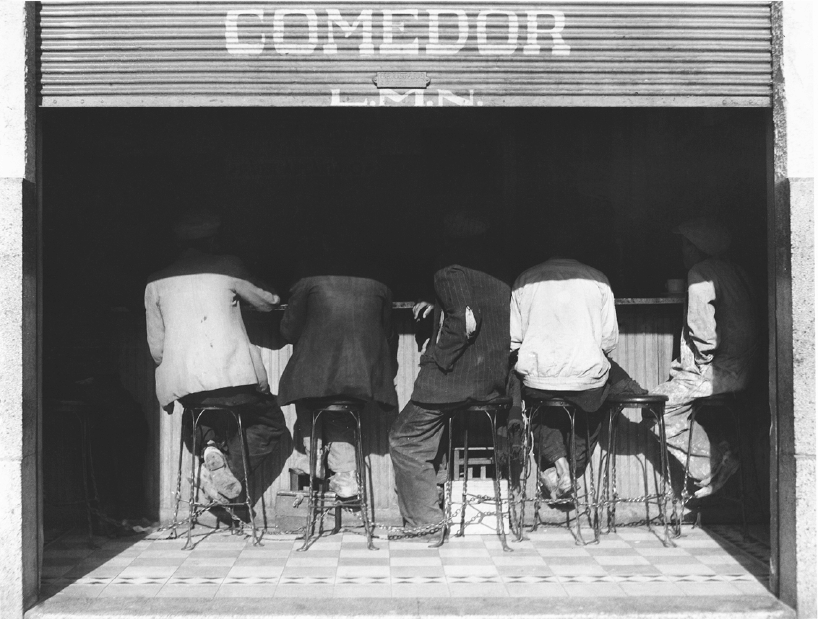 This neighborhood's offerings are as diverse as its public. Uncountable stories have unfolded here, each leaving their trace as told by the myriad architectural styles, juxtaposed without prejudice. From the ancient and colonial to art deco and modernist there is a surprise at every turn downtown.
Locals are not lying when they say "you can find everything downtown": The colorful markets and charismatic cantinas are almost countless. Recommended restaurants and notorious nightlife – too many to list. The multitude of museums and selection of shops guarantees that your first visit to "Centro Histórico" will not be your last.
Our concierge will be more than happy to help you plan your way around the city center and discover some of its best kept secrets.
MANUEL ÁLVAREZ BRAVO
"There at number 20 Calle de Guatemala, I saw many things that marked me forever... I am happy to have lived in those streets. There, everything was food for my camera, everything had an inherent social content; in life everything has social content." – Manuel Álvarez Bravo

Guatemala 20 is the exact address where Manuel Álvarez Bravo (1902 – 2002), Mexico's most celebrated photographer, was born, spent his formative years, and shot the iconic "El ensueño" (The Day Dream) in 1931. In collaboration with the Manuel Álvarez Bravo Foundation, Grupo Habita selected a number of works by Manuel Álvarez Bravo which are exhibited throughout the Hotel rooms and public areas.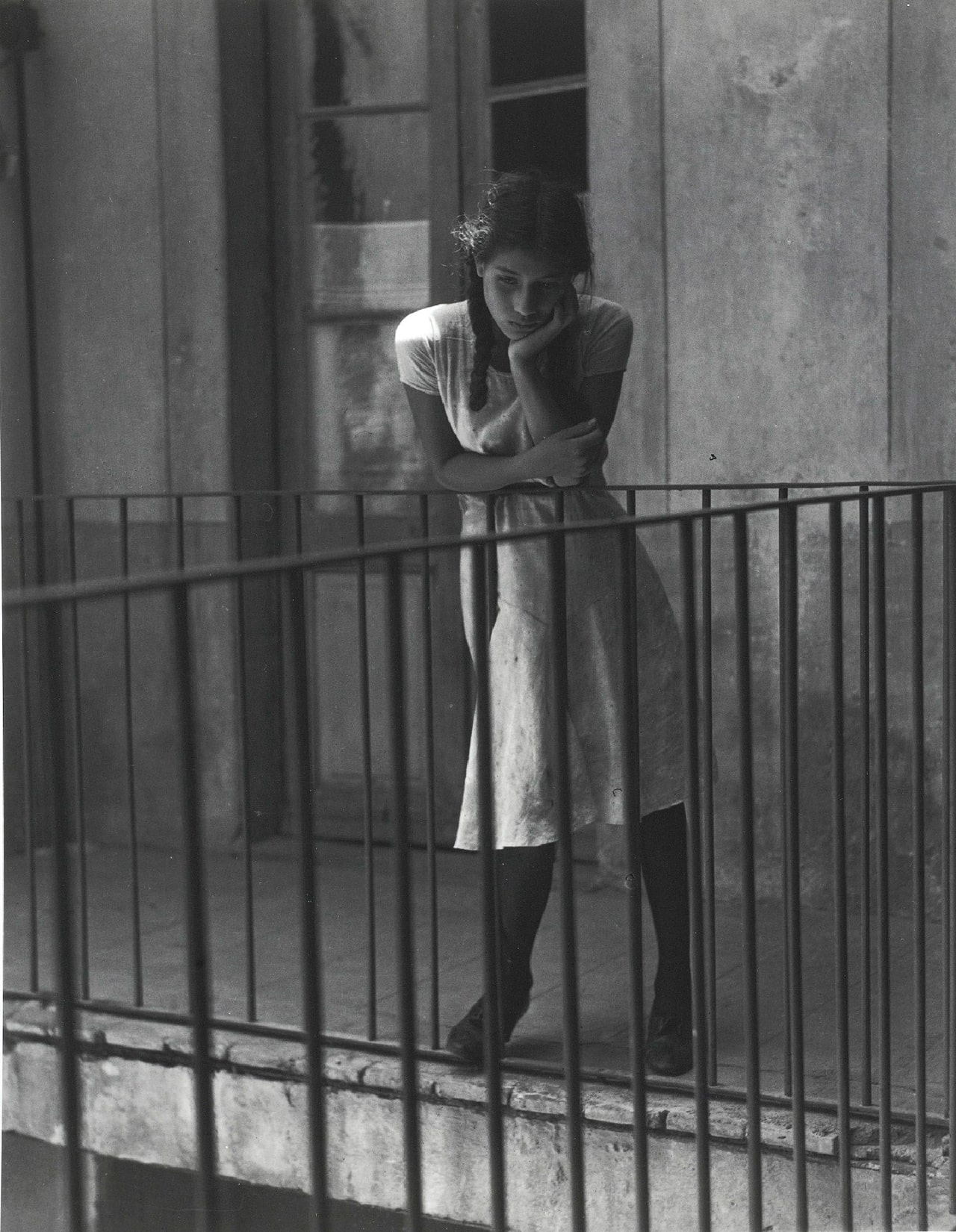 "El ensueño" (The Day Dream)1931
by Manuel Álvarez Bravo
taken at Rep. Guatemala 20.
Contact